Become part of our team of development engineers!
Solution-oriented innovators have a home here – we give you the demanding challenge you are looking for. Your own test area, state-of-the-art equipment, a creative team, and flat hierarchies are the perfect prerequisites for your innovative ideas. In a culture of open, respectful feedback, we push each other forward and set well-designed developments in motion. That's how we lay the foundation for new, high-tech products. With people and development engineers who share our passion for technology, we put things in motion.
Leander Teschner on his job at STOBER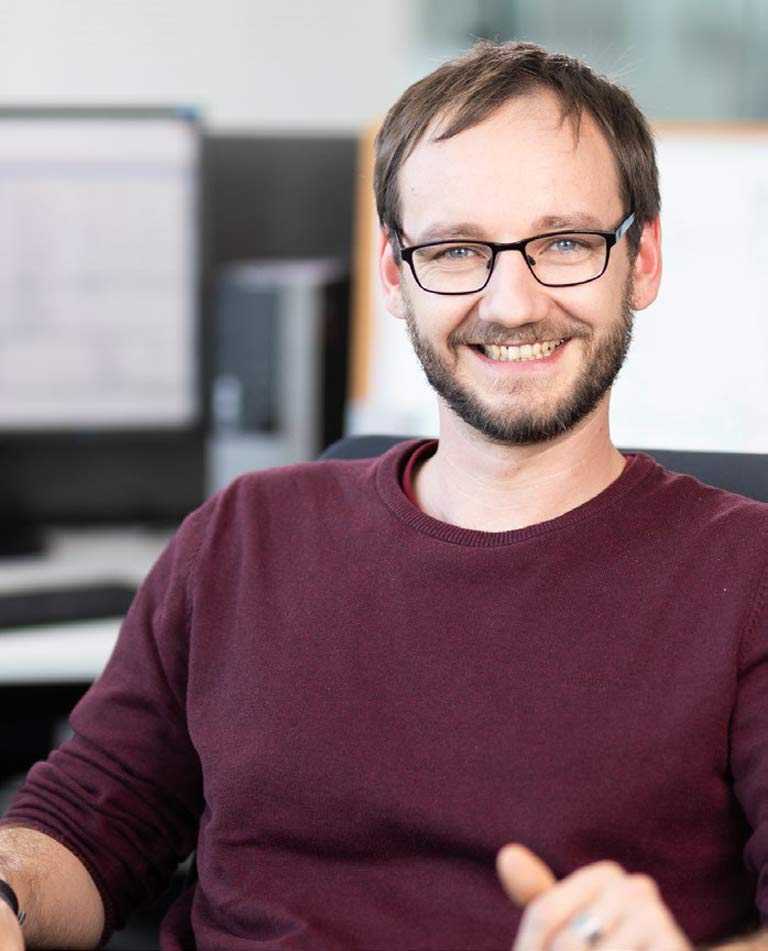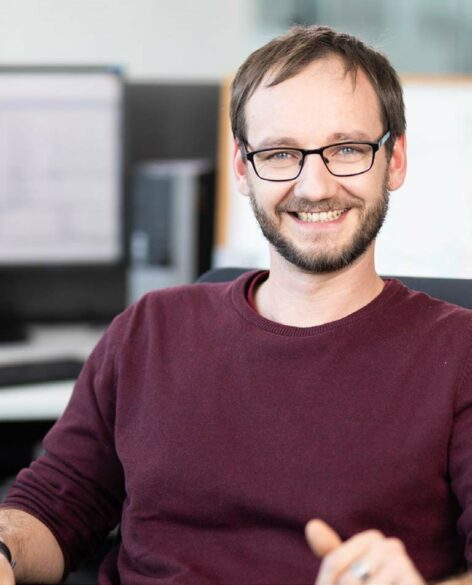 Why do you like working in Electronics Development?
Developing something that will be used by many people later on and considered a good solution is one part of it. Another is that the Development department is a very constructive, solution-oriented environment where technical discussions are always held eye-to-eye. This, of course, makes the work environment more enjoyable.
In my main activity of software development, there is more to say. When I start a new project, I feel like the architect of a house. I get specifications about which functions each room should have. On my own, I have to figure out how the rooms should be connected and where to put the doors and windows. In software development, there are hardly any physical limits. So almost anything is possible, but only a few things are reasonable and good. The result is a blend of creativity, straightforward adherence to guidelines, and a large dose of craftsmanship. This interaction is always exciting and a long-term motivator.
What skills do you think are most important for being a successful developer?
Communication. Being an engineer comes with a lifetime of learning new technologies. Professional training is also essential. But in the end, the developers who succeed are the ones who can articulate their ideas and understand what customers want.
Do you work with special tools?
Qt, Visual Studio, Visual Studio Code, MS-Visio, AQTime, and Visual Assist.
What things have changed about your work over the years?
In the beginning, I only did the jobs that were assigned to me. But as time went on, I was able to incorporate my own ideas for developments into the products. I've also been in direct contact with customers and with Sales more often for some time now, and I can give them competent support.
Why is STOBER the right employer for me?
I'm given challenging tasks that have a high level of responsibility and I can make most decisions under my own responsibility and contribute my own ideas.
What was my best STOBER moment?
It is a sum of positive and pleasant moments, like when something goes better than expected or you get positive feedback from customers or colleagues.
More interesting info for development engineers