Business?
Rising talent has a home here – we give you the ideal start into your future career.
At our company, you can put your strengths to use and grow with new tasks.
Join a team that welcomes you with open arms, shares its knowledge with you, and is always there to give you advice and support.
Together with you, we put things in motion.
Or engineering?
Young people with a passion for technology have a home here – we give you the perfect start for your future career.
As a dual university student or technical apprentice, right from the start, you are involved when we take on new projects and launch trendsetting technologies. Your dedication is in demand and will be greatly appreciated by your colleagues. Join a team that treats you as an equal and is glad to share its expertise with you.
Together with you, we put things in motion.
Apprenticeships and courses of study
Outstanding.
By IG Metall for excellent in-company training. By the Nord Schwarzwald Chamber of Industry and Commerce and the employment agency for excellent training.
More about training at STOBER
Training ambassador.
Several STOBER trainees are sent out as training ambassadors to various schools. In these schools, they give students who are one or two years from graduating direct impressions of the interesting jobs they are training for. This program of sending training ambassadors to schools throughout the area is managed systematically by the Chamber of Industry and Commerce (IHK).

The goal of this project, on the one hand, is to inspire young people who have graduated with good grades to start an apprenticeship after finishing school. On the other hand, it's designed to show the ones with lower grades their opportunities for training and thereby reduce the rate of school dropouts.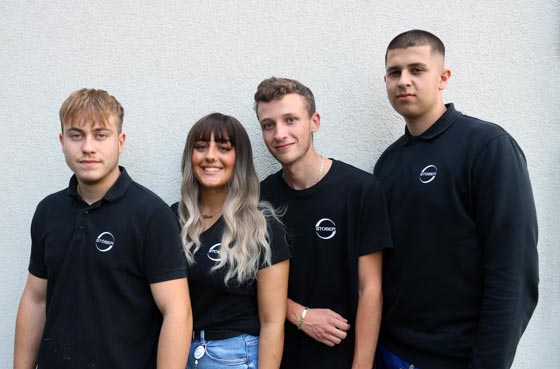 Team projects.
Trainees and students take on a lot of responsibility in projects and learn what difficulties can arise and how to solve them successfully in a team, just as they will later in their work lives.
• Constructing a soapbox race car.
• Constructing a trade fair model.
• Constructing and presenting a toy robot at a training fair.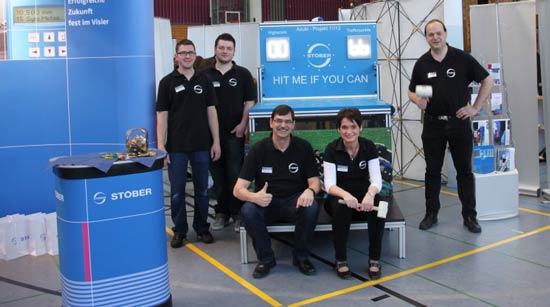 Team events.
Doing activities together makes the trainees and students feel more like a team.
• High ropes course, raft building, archery, go-karting, hiking etc.
• Training sessions (e.g. driver safety training).
• Company tours (e.g. Berthold Hermle AG, Eisengießerei Georg Röth, and also TRUMPF).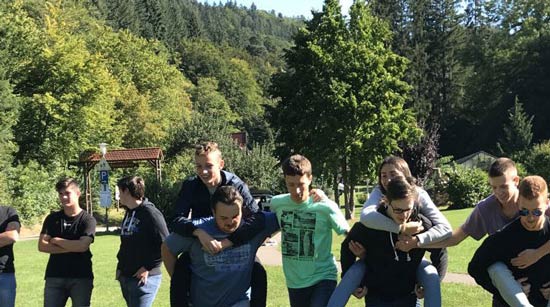 Social commitment.
All trainees and students have the opportunity to build up community experience, which helps them broaden their horizons and look beyond their careers.
• Guardian angel training at STOBER.
• Community service week at the Vesperkirche in Pforzheim.
• Community service week at the Pforzheimer Tafel food bank.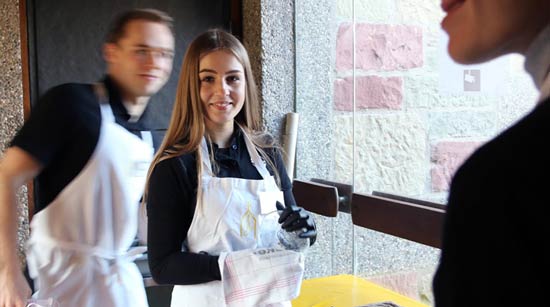 More interesting info for trainees and students