Perfectly designed
The 6th generation drive controllers from STOBER provide the right solution for the increasingly complex requirements and functions in automation technology and machine engineering.
New to the range is the SC6 stand-alone device, which enables extremely compact and economical application designs with up to four axes thanks to its integrated power supply and narrow structure. Design engineers now have access to three series from STOBER which they can combine and, that way, implement any conceivable task and a wide variety of applications. In addition to the new SC6, this includes the SI6 multi-axis drive controller and the flexible, extremely versatile SD6.
Pforzheim, Germany, 2018-03-05 – The new STOBER generation 6 ensures that the design engineer always has the right drive controller on hand both for high-performance systems and high-efficiency multi-axis applications as well as for compact modules. The highly dynamic series achieves short recovery times with fast reference value changes and load jumps. In addition, the series rely on the STO (Safe Torque Off) function for safety, are certified in the highest performance level e (cat. 4) in accordance with EN 13849-1 and can be used without cyclical function tests.
New to the range is the 45 millimeter-wide SC6 drive controller with integrated power supply. It is available as a single- or double-axis controller with a nominal output current up to 19 A. The compact stand-alone device is suitable for drive-based applications with two to four axes, as occur in particular in robotics. The series can also be used in combination with the new LeanMotor from STOBER—for example, for energy-efficient transport systems. In this application, the innovative motor works entirely encoderless with the SC6.
Lean-Motor in Combination with the SI6 Drive Controller
The LeanMotor can also be controlled using the SI6. Designed as a drive controller in a multi-axis drive system, it is just as narrow and compact as the SC6. However, as a single- or double-axis controller, it is still available with a nominal output current up to 50 A. The individual devices are fast and easy to connect with each other and to the PS6 central supply module using Quick DC-Link modules.
Tasks with more than four axes, such as in packaging systems, can be solved efficiently with the multi-axis drive system design. A higher-level controller is always used in these applications. Both the LeanMotor, which functions with just one cable for operation thanks to its encoderless design, as well as synchronous servo motors can be operated as a one cable solution with the SI6 and SC6 drive controllers using HIPERFACE DSL.
Powerful SD6 Stand-Alone Device
The third series in the new generation is the powerful SD6 stand-alone device. The single-axis controller with a nominal output current up to 85 A is used predominantly in drive-based applications. For example, this includes synchronous operation of up to 32 axes in electronic gear units or flying saws. Due to its modular interface concept and extensive accessories, the SD6 (6th Generation Drive Controllers) can be configured with precision to solve even the most unique drive tasks.
One Special Feature
One special feature of the 6th generation of STOBER drive controllers: All series can be connected with each other via DC link using the Quick DC-Link modules. This allows energy that one drive creates as a generator to be used in another drive as a motor. Thanks to requirements-oriented combinations of SC6 and SI6 drive controllers, STOBER offers unbeatably compact and economical solutions.
f, for example, a performance expansion or functional expansion is required for the operation of linear motors, the design engineer can combine the controllers used with the extremely versatile SD6. This not only offers the perfect solution, but also increased energy efficiency. The communication concept is based on an Ethernet-based fieldbus system and standardized software from STOBER.
Captions: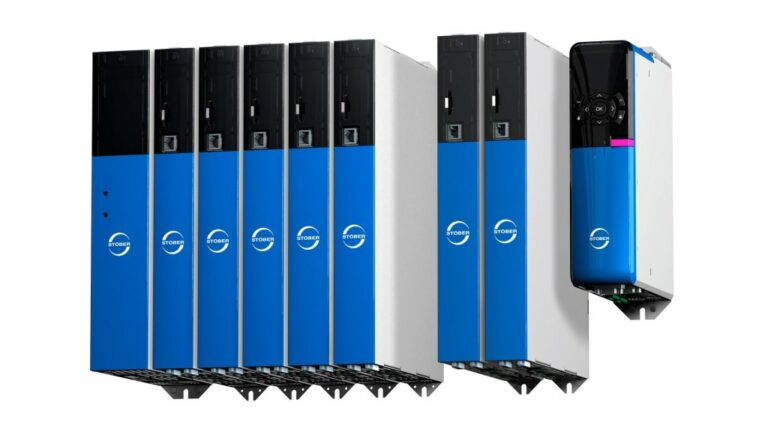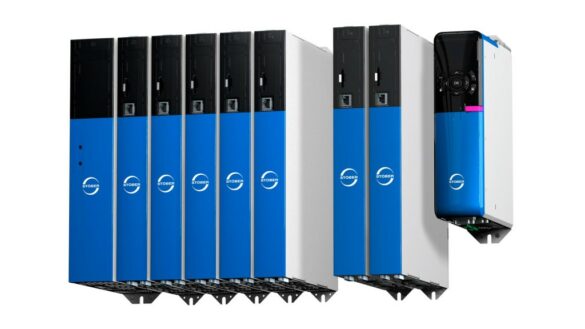 Photo credits: STÖBER Antriebstechnik GmbH + Co. KG
Media contact, editorial / market overviews:
Please note the new persons responsible for PR & media:
STÖBER Antriebstechnik GmbH + Co. KG
Claudia Grotzfeld
Kieselbronner Str. 12
75177 Pforzheim │ Germany
Fon: +49 7231 582-1460
claudia.grotzfeld@stoeber.de
www.stoeber.de
Media:
STÖBER Antriebstechnik GmbH + Co. KG
Solveig Moll
Kieselbronner Str. 12
75177 Pforzheim │ Germany
Fon: +49 7231 582-1183
solveig.moll@stoeber.de
www.stoeber.de
Please send a specimen copy to our agency:
a1kommunikation Schweizer GmbH
Eva Neubert
Project Management│Client Support
Oberdorfstr. 31A
70794 Filderstadt│Germany
Fon: +49 711 945 416-27
eva.neubert@a1kommunikation.de
www.a1kommunikation.de
Contact data for country-specific publication:
Germany:
STÖBER Antriebstechnik GmbH + Co. KG
Kieselbronner Str. 12
75177 Pforzheim
Fon: +49 7231 582-0
sales@stoeber.de
www.stoeber.de
Austria:
STÖBER Antriebstechnik GmbH
Hauptstraße 41a
4663 Laakirchen
Fon: +43 7613 7600-0
sales@stoeber.at
www.stoeber.at