Acting with our finger on the pulse
Solukon relies on Lean geared motors from STOBER as a space-saving and robust drive solution:
To depowder components after 3D printing, Solukon Maschinenbau GmbH develops depowdering systems – for example, the Solukon SFM-AT350 for medium-sized workpieces. For the compact two-axis swivel system, mechanical engineers needed powerful, robust and, above all, space-saving drives. In addition to Lean bevel geared motors, STOBER also supplied the extremely compact Lean planetary geared motor. The encoderless Lean motor series is an inexpensive and rugged alternative to synchronous servo motors.
Pforzheim, Germany, July 26, 2022 – "The interiors of metal parts printed using the selective laser melting process are full of powder after the printing process," explained Andreas Hartmann, who founded Solukon together with Dominik Schmid in 2015. For all subsequent processing steps and for later use, all the powder must be removed from the workpieces. Before Solukon launched its systems, this was done manually by shaking, tapping or suctioning. This is more difficult with complex-shaped components – particularly if there is a labyrinth of channels inside the components. "Particularly with complex components, the depowdering process must be automated," explained Hartmann.
The owner-managed company operates internationally and develops, assembles and sells smart, highly automated systems and associated peripheral equipment for post-processing in additive manufacturing. "Our solutions meet the highest functionality and safety standards and are approved for the efficient, reliable removal of difficult-to-handle and reactive materials such as titanium and aluminum," Hartmann said. Where is the journey heading? The processes downstream of 3D printing, such as depowdering, must be increasingly standardized. To do this, it is necessary to be able to handle ever higher numbers of pieces.
All depowdering systems are based on Solukon Smart Powder Recuperation technology, or SPR® for short: The powder is made flowable by automated swiveling around two axes and systematic vibration excitation. Even very fine channels drain off reliably and in a controlled manner – and are returned to the process. The SFM-AT350 is one of the latest depowdering system developments. Solukon launched it in the fall of 2021. "We were able to incorporate our many years of experience along with feedback from our customers in industries such as aerospace, medical technology and automotive into the development," said Hartmann.
The system is suitable for components weighing up to 60 kilograms and up to 420 millimeters high. Since the system's turntable can rotate endlessly and the horizontal axis can simultaneously move up to 250 degrees, even complex rotation patterns can be easily programmed. Users benefit from time savings of up to 90 percent compared to manual cleaning processes.
Compact drives for a compact machine
"The SFM-AT350 features a particularly low chamber volume and a compact design. This was a major concern for us in order to keep the inerting time and required amount of inert gas as low as possible. To achieve a compact design, we needed particularly space-saving drive solutions during development, both for the endless rotation of the turntable on which the component is mounted and for the horizontally moving swivel arm," recalled Hartmann. At Formnext 2019, the leading industry platform for additive manufacturing and industrial 3D printing in Frankfurt am Main, Andreas Hartmann met Udo Cyrol, the head of STOBER's South-East Sales Center.
"Previously, they used servo drives in the depowdering systems. But in order to build even more compactly without losing performance now, we recommended our sensorless Lean gear motors," Cyrol said. The advantages: A high-precision planetary gear unit and a first-class helical bevel gear unit combined with an energy-efficient, encoderless and rugged Lean motor – particularly efficient for precisely fitting, compact machine concepts.
The arguments convinced the mechanical enginner from Augsburg. In addition, the motors with up to 96 percent efficiency qualify for energy efficiency class IE5. This means that Solukon is already at a level of technology that will not be required for several years.
Completely without an encoder
With the STOBER Lean geared motor, speed and torque can be controlled infinitely from a stalled position to maximum speed with full torque control – and it operates completely without sensor elements. "This also means that only a single-shielded standard power cable is required," Cyrol explained. It reduces installation effort considerably. Lean geared motors are well-suited to automation tasks that involve rotation and vibration – as in Solukon's depowdering system.
The encoderless concept of the Lean engine contributes to its high durability. Despite the absence of an encoder in the motor, the speed deviation is less than one percent, and the positioning accuracy is ± 1. "Since there is no encoder, the Lean geared motor series is particularly suitable for dynamic automation tasks, " said Cyrol.
Efficient double-axis controller
The Lean geared motors at Solukon can be controlled with the SC6, a 45 millimeter wide drive controller with integrated power supply. The machine manufacturer uses this as a double-axis controller with a nominal output current of up to 2 x 19 amps. The compact stand-alone device is suitable for drive-based applications with up to four axes.
For functional safety, STOBER developed the SU6 safety module, which is optionally available for the drive controllers. It offers Solukon an economically attractive solution for STO and SS1 safety functions via the PROFIsafe safety protocol. The SC6 is predestined for use in safety-instrumented systems up to SIL 3, PL e, category 4. Designers can, for example, implement an emergency stop in accordance with EN 13850 – or avoid an unexpected start-up in accordance with EN 14118. The functionality of the controller's communication interface is also PROFINET certified. "The highly dynamic drive controller operates quietly and reliably in the background, even during demanding movements," explained Cyrol.
Andreas Hartmann is satisfied: "STOBER provided us with excellent support during the development of the 2-axis swivel system. With the components installed, we succeeded in creating an extremely compact footprint with strong performance. And with the low-backlash geared motors, we were also able to improve the tracing of the tracks and created better transitions during the tilting movements. This makes the SFM-AT350 a highly functional workhorse."
Captions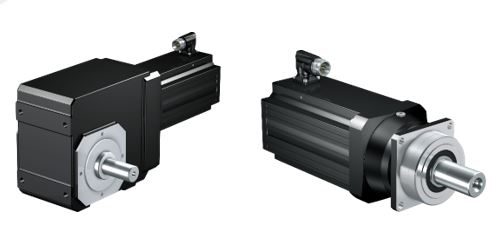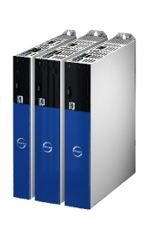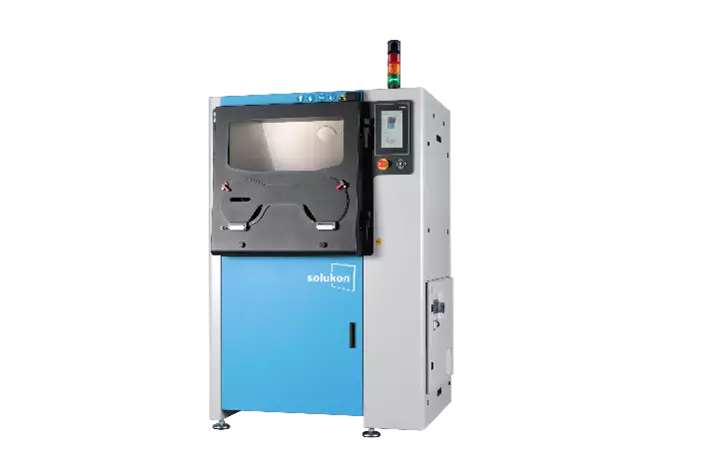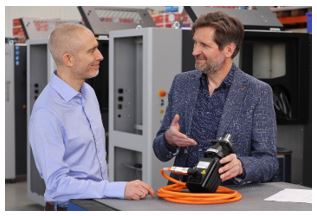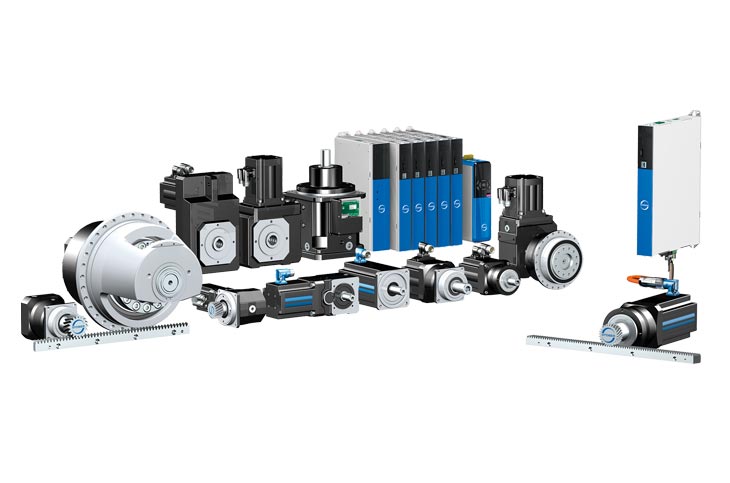 Contact data for country-specific publishing:
Germany:
STÖBER Antriebstechnik GmbH + Co. KG
Kieselbronner Strasse 12
75177 Pforzheim, Germany
Phone: +49 7231 582-0
sales@stoeber.de
www.stober.com
Austria:
STÖBER Antriebstechnik GmbH
Hauptstrasse 41a
4663 Laakirchen, Austria
Phone: +43 7613 7600-0
sales@stoeber.at
www.stoeber.at
Please note the new responsibilities for PR & Media:
Contact data for country-specific publishing:
Media contact, editorial / market overviews:
Claudia Grotzfeld
Kieselbronner Str. 12
75177 Pforzheim │ Germany
Fon: +49 7231 582-1460
claudia.grotzfeld@stoeber.de
www.stoeber.de
Media:
Solveig Moll
Kieselbronner Str. 12
75177 Pforzheim │ Germany
Fon: +49 7231 582-1183
solveig.moll@stoeber.de
www.stoeber.de
Please send a specimen copy to our agency:
a1kommunikation Schweizer GmbH
Eva Neubert
Projektmanagement│Kundenbetreuung
Oberdorfstr. 31A
70794 Filderstadt│Germany
Fon: +49 711 945 416-27
cbs@a1kommunikation.de
www.a1kommunikation.de
Photo credits: STÖBER Antriebstechnik GmbH + Co. KG, Solukon Maschinenbau GmbH/Jo Teichmann Fotografie