Finalist for the Motion Control Industry Award 2017
STOBER is announced finalist for the Motion Control Industry Award 2017 in the category Technical Innovation of the Year for its synchronous servo motors with hollow bore.
The Motion Control Industry Awards recognize particularly innovative achievements of motion control companies and individuals who strive to go the extra mile.
The EZH range of STOBER offers the most compact and energy efficient servo motor designs with flanged mounting for direct connection and large through bores. The motors can incorporate optional planetary gearboxes or ballscrew mountings. STOBER is therefore finalist in the field of most innovative motion control products and systems, which demonstrate their effectiveness via application details.
Finalists and Winners – Industry Award 2017
The winners of all categories will be announced at the MCI Gala Dinner in Birmingham on Tuesday 9th May 2017. The event is regarded as one of the leading industrial events in the UK and brings together the entire motion control industry in a celebration of business and professional excellence.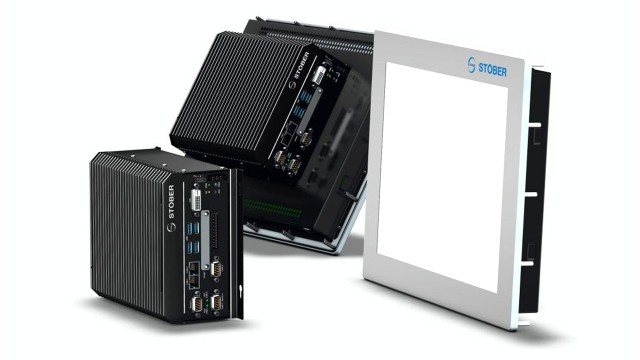 Photo credits: STÖBER Antriebstechnik GmbH + Co. KG
Media contact, editorial / market overviews:
Please note the new persons responsible for PR & media:
STÖBER Antriebstechnik GmbH + Co. KG
Claudia Grotzfeld
Kieselbronner Str. 12
75177 Pforzheim │ Germany
Fon: +49 7231 582-1460
claudia.grotzfeld@stoeber.de
www.stoeber.de
Media:
STÖBER Antriebstechnik GmbH + Co. KG
Solveig Moll
Kieselbronner Str. 12
75177 Pforzheim │ Germany
Fon: +49 7231 582-1183
solveig.moll@stoeber.de
www.stoeber.de
Please send a specimen copy to our agency:
a1kommunikation Schweizer GmbH
Eva Neubert
Project Management│Client Support
Oberdorfstr. 31A
70794 Filderstadt│Germany
Fon: +49 711 945 416-27
eva.neubert@a1kommunikation.de
www.a1kommunikation.de
Contact data for country-specific publication:
Germany:
STÖBER Antriebstechnik GmbH + Co. KG
Kieselbronner Str. 12
75177 Pforzheim
Fon: +49 7231 582-0
sales@stoeber.de
www.stoeber.de
Austria:
STÖBER Antriebstechnik GmbH
Hauptstraße 41a
4663 Laakirchen
Fon: +43 7613 7600-0
sales@stoeber.at
www.stoeber.at