STOBER in Motion Mountain Bike Event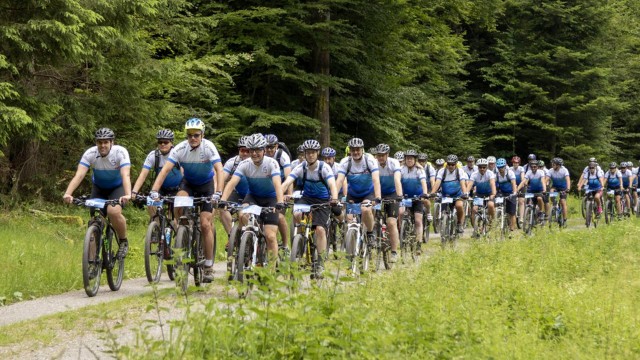 STOBER jersey on, helmet on and on your bikes! That was the rallying call when the annual 'STOBER in Motion' mountain bike event rolled out for this year's round. Organised for employees by employees, 'STOBER in Motion' is a mix of individual and team cycle races and 2018 was the 13th consecutive event.
Patrick Stöber, managing director of STOBER Drives, says, "The event is a welcome change to everyday life, combining friendly competition with having a great time. Everyone meets informally, away from the day-to-day business and use the event to get to know each other better. It's perfect for team building and with sore muscles guaranteed, everyone knows that they've been in a race."
51 STOBER colleagues took part on mountain and e-bikes, riding the 58 kilometers from Enzklösterle to the Kupferhammer in Pforzheim. At the finish, participants and helpers ended the day with well-deserved post-ride food and drinks.
"Participants, helpers, our directors and everyone who was there, made this event perfect", says a delighted Stephan Scholze, who launched the ride in 2006.