STOBER Product ID.
Do you need operating and assembly instructions, replacement part lists or information on technical features for a certain STOBER product?
Use your smartphone or tablet PC to scan the QR code on the nameplate of the product – the desired documents are then immediately available for download.
Alternatively, you can obtain the above information via this website. Non-product specific documents and files can be found on the downloads page.
Enter your serial number, delivery note number or invoice number here:
If you cannot find what you are looking for, please contact us. We are happy to help you.

Product ID search results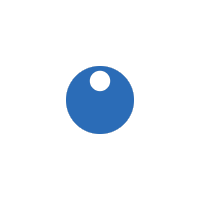 Reset Filter
Es wurden keine Ergebnisse gefunden
Es wurden keine Ergebnisse gefunden
Es wurden keine Ergebnisse gefunden
Title
Version
ID
Date
Language
Size / Type
Operating manual PHQ43-PHQ83 PHQ94-PHQ124 gear units geared motors
00
443353
2023 02
EN
2.24 MB
Operating manual PHQ53K-PHQ83K PHQ94K-PHQ124K gear units geared motors
00
443357
2023 02
EN
2.32 MB
Operating manual PH33-PH83 PH94-PH104 gear units geared motors
00
443354
2023 02
EN
2.15 MB
Operating manual PHV94-PHV104 gear units geared motors
00
443355
2023 02
EN
2.10 MB
Operating manual PH33KX-PH83KX PH94KX-PH104KX gear units geared motors
00
443359
2023 02
EN
2.59 MB
Operating manual PH53K-PH83K PH94K-PH104K gear units geared motors
00
443358
2023 02
EN
2.32 MB
UKCA declaration of conformity SC6 SI6 PS6
00
443314
2023 02
EN
323.92 KB
Setup DriveControlSuite DS6 V 6.5-H SP3
Setup DriveControlSuite DS6 V 6.5-H SP3
Setup DriveControlSuite DS6 V 6.5-H SP3
V 6.5-H SP3
–
2023 02
FR
EN
DE
230.46 MB
Release notes DriveControlSuite DS6
V 6.5-H SP3
443238
2023 02
EN
1.10 MB
Version history DriveControlSuite DS6
V 6.5-H SP3
443240
2023 02
EN
1.68 MB
Montageanleitung Hohlwellen mit Schrumpfscheibe für Getriebe F K KL KS S
Mounting instructions Hollow shafts with shrink disk for F K KL KS S gear units
11
440711
2023 02
DE
EN
1.28 MB
White paper Energy management
00
443319
2023 01
EN
1.29 MB
Commissioning instructions SD6
09
442537
2023 01
EN
14.11 MB
Manual SD6 drive controller
12
442426
2023 01
EN
22.63 MB
Mounting instructions Rubber buffers for the torque arm on the F gear unit
01
442699
2023 01
EN
205.65 KB
Setup DriveControlSuite DS6 V 6.5-H
Setup DriveControlSuite DS6 V 6.5-H
Setup DriveControlSuite DS6 V 6.5-H
V 6.5-H
–
2022 12
FR
EN
DE
241.48 MB
Manual SC6 drive controller
06
442790
2022 12
EN
10.43 MB
Manual Motion Commands
00
443349
2022 12
EN
1.54 MB
Manual multi-axis drive system with SI6 and PS6
10
442728
2022 12
EN
13.68 MB
Operating manual MB23 - MB53 ServoStop Motor adapter with brake
01
443287
2022 11
EN
6.00 MB
General Terms and Conditions of Purchase STOBER
00
–
2022 11
EN
293.46 KB
FY System Technology for Drive and Automation
01
443325
2022 11
en
11.47 MB
Catalog Asynchronous Geared Motors IE3
03
443136
2022 11
EN
17.16 MB
Katalog Asynchrongetriebemotoren IE3
03
443136
2022 10
DE
17.17 MB
Catalog Rack and pinion drives with synchronous servo motors
02
443286
2022 09
EN
13.33 MB
Catalog Drives and automation
11
442711
2022 08
EN
14.03 MB
Manual EtherCAT - SC6 SI6
09
443025
2022 07
EN
2.45 MB
Manual EtherCAT - SD6
10
442516
2022 07
EN
2.57 MB
STOBER Maincertificate ISO 50001 2018
02
–
2022 07
EN
293.82 KB
STÖBER TwinCAT 3-Bibliothek
STOBER TwinCAT 3 Library
STOBER TwinCAT 3 Bibliotheque
V 3.1.1.0
–
2022 07
DE
EN
FR
71.08 KB
Catalog rack and pinion drives
04
443137
2022 06
EN
8.89 MB
Catalog Lean Motors LM
05
443016
2022 06
EN
12.84 MB
Commissioning instruction EZ motors on Beckhoff AX5000
02
443185
2022 05
EN
416.37 KB
Catalog Synchronous servo geared motors with redundant brake
00
443311
2022 05
EN
15.73 MB
Bus de terrain GSD PROFINET pour SC6 SI6
Fieldbus GSD PROFINET for SC6 SI6
Feldbus GSD PROFINET für SC6 SI6
V 6.5-F
–
2022 03
FR
EN
DE
19.58 KB
Manual PROFIdrive - SC6 SI6
01
443270
2022 03
EN
2.52 MB
Beiblatt Dokumentation SC6 SI6
Supplement documentation SC6 SI6
Supplement documentation SC6 SI6
02
443251
2022 03
DE
FR
EN
343.80 KB
TIA Portal V 15.1 EASY (Beispiele für 6. Generation)
TIA Portal V15.1 (Examples for the 6th generation)
TIA Portal V15.1 (Exemples pour la génération 6)
V 4.3.2
–
2022 03
DE
EN
FR
5.99 MB
Catalog ServoStop servo gear units with brake
01
443234
2022 03
EN
12.67 MB
Manual Connection method
03
443102
2022 03
EN
2.92 MB
EU declaration of conformity POSIDRIVE FDS 5000A POSIDRIVE MDS 5000A POSIDYN SDS 5000A
06
442541
2022 01
EN
216.90 KB
EU declaration of conformity SC6 SI6
01
443106
2022 01
EN
234.63 KB
Manual Drive Based Center Winder
00
443346
2022 01
EN
2.76 MB
cULus certificate of compliance SI6 PS6
cULus
–
2021 12
EN
292.58 KB
Feldbus EDS CANopen für SD6
Bus de terrain ESD CANopen pour SD6
Fieldbus EDS CANopen for SD6
V 6.5-E
–
2021 11
DE
FR
EN
51.68 KB
EC type-examination certificate SC6 SI6
BMPB
–
2021 11
EN
197.92 KB
Rockwell_Allen Bradley EZ CMF Files
01
442849
2021 09
EN
94.98 KB
EC type-examination 5th generation - Safe Torque Off and Safe Stopp 1
BMPB
–
2021 08
EN
237.46 KB
Power loss data and EMC specifications FBS 4000 FDS 4000
00
443281
2021 07
EN
93.06 KB
Power loss data and EMC specifications FAS 4000
00
443278
2021 07
EN
91.58 KB
Power loss data and EMC specifications SDS 4000
00
443284
2021 07
EN
88.84 KB
cULus certificate of compliance SC6 size 0 1 and 2
cULus
–
2021 06
EN
189.20 KB
Manual ST6 safety technology
02
442478
2021 04
EN
1.97 MB
Connection plan ED / EK on Beckhoff AX5000
04
442203
2020 02
EN
206.30 KB
More than just a gearbox (new generation planetary gear units)
00
443157
2019 10
EN
1014.67 KB
Operating instructions Explosion-protected (ATEX) variable speed drive RD11
00
443006
2019 10
EN
311.02 KB
Operating instructions Explosion-protected (ATEX) variable speed drive RD11
01
443031
2019 10
EN
306.33 KB
Operating instructions Explosion-protected (ATEX) gear units FS/W0
01
443008
2019 10
EN
305.88 KB
Operating instructions Explosion-protected (ATEX) right angle servo gear units KL/KS/PHK/PHKX/PHQK/PK/PKX
01
443005
2019 10
EN
380.57 KB
Operating instructions Explosion-protected (ATEX) gear units FS/W0
03
443028
2019 10
EN
302.26 KB
Operating instructions Explosion-protected (ATEX) planetary gear units P/PA/PE/PH/PHA/PHQ/PHQA/PHV/PHVA
01
443030
2019 10
EN
393.30 KB
Operating instructions ED / EK synchronous servo motors
04
442585
2019 05
EN
317.48 KB
Operating instructions EZF PY_EZH synchronous servo motors
01
443009
2019 05
EN
426.58 KB
Connection plan ED_AM / EK_AM on SD6A02 Sin-Cos
03
442675
2019 02
EN
140.25 KB
Connection plan ED_FA / EK_FA on SDS 4000 / compatible (cable)
02
442663
2019 02
EN
134.35 KB
Connection plan ED_AG / EK_AG on SDS 4000
01
442563
2019 02
EN
140.85 KB
Connection plan ED_AF / EK_AF on MDS 5007
03
442564
2019 02
EN
138.03 KB
Connection plan ED_FB / EK_FB on SDS 4000 compatible
03
442661
2019 02
EN
154.20 KB
Connection plan ED_FA / EK_FA on SDS 4000 compatible
03
442662
2019 02
EN
153.97 KB
Connection plan ED_FB / EK_FB on SDS 4000 / compatible (cable)
02
442664
2019 02
EN
134.32 KB
Connection plan ED_AA / EK_AA on SDS 5000
03
442560
2019 02
EN
157.91 KB
Connection plan ED_AJ / EK_AJ on SDS 5007
03
442669
2019 02
EN
138.35 KB
Connection plan ED_AB / EK_AB on MDS 5000
03
442561
2019 02
EN
158.48 KB
Connection plan ED_AE / EK_AE on SD6 Sin-Cos
03
442562
2019 02
EN
160.82 KB
Connection plan ED_AB / EK_AB on MDS 5000
03
442561
2019 02
EN
153.16 KB
Connection plan ED_AA / EK_AA on SDS 5000
03
442560
2019 02
EN
152.58 KB
Connection plan ED_AG / EK_AG on SDS 4000 (cable)
05
442164
2019 02
EN
133.20 KB
Connection plan ED_FG / EK_FG on B&R Acopos
08
441876
2019 02
EN
157.25 KB
Connection plan ED / EK on CT Unidrive SP customer
03
441916
2019 02
EN
138.53 KB
Operating instructions Gear units and geared motors FS/W0
01
443007
2019 01
EN
270.16 KB
Operating instructions KL/KS/PHK/PHKX/PHQK/PK/PKX Right angle servo gear units and right angle servo geared motors (G2)
01
443004
2019 01
EN
321.79 KB
Connection plan ED_FL / EK_FL on Ferrocontrol Darc-S
02
442082
2017 11
EN
90.79 KB
Connection plan ED_AB / EK_AB on MDS 5000 (cable)
05
442163
2017 09
EN
47.00 KB
Connection plan ED_AH / EK_AH on MDS 5007 Sin-Cos
02
442667
2017 09
EN
53.75 KB
Connection plan ED_AD / EK_AD on SD6
12
441652
2017 09
EN
67.81 KB
Connection plan ED_AC / EK_AC on MDS / SDS 5000 Sin-Cos
07
442074
2017 07
EN
68.99 KB
Operating instructions Variable speed drives and motors RD11
06
441990
2017 07
EN
173.20 KB
Operating instructions P/PA/PE/PH/PHA/PHQ/PHQA/PHV/PHVA Planetary gear units and geared motors (G2)
00
443029
2017 07
EN
156.28 KB
Connection plan ED_ME / EK_ME on Simodrive Simovert / Masterdrive
07
441921
2017 07
EN
109.54 KB
Connection plan ED_FO / EK_FO on CS 8 Stäubli
02
442228
2017 07
EN
50.10 KB
Connection plan ED_GG / EK_GG on B&R ACOPOSMulti (Standard EnDat 2.2)
01
442720
2017 06
EN
64.58 KB
Connection plan ED_FH / EK_FH on Bosch Rexroth customer O1
03
442073
2017 06
EN
56.45 KB
Connection plan ED_FU / EK_FU on B&R Acopos (Customer Trumpf)
06
441900
2016 12
EN
526.21 KB
Bus de Terrain GSD PROFINET pour SD6
Fieldbus GSD PROFINET for SD6
Feldbus GSD PROFINET für SD6
V 6.1
–
2016 02
FR
EN
DE
9.53 KB
Operating instructions Variable Speed Gear Units and Variable Speed Drives R
05
441995
2013 06
EN
173.18 KB
Ersatzteilliste Asynchronmotor mit Absolutwertencoder Bremse Fremdlüftung
Spare parts list Asynchronous motor with brake absolute encoder forced-air cooling
01
441585
2013 04
DE
EN
452.95 KB
Operating instructions Asynchronous motors (VEM)
03
441750
2012 10
EN
3.64 MB
Operating instructions Atlanta Rack and Pinion Drives
Betriebsanleitung Zahnstangen (Atlanta)
01
442455
2012 07
EN
DE
1019.62 KB
Anschlussplan EZ an MDS / SDS 5000 Customer Perndorfer (NUM)
Connection plan EZ on MDS / SDS 5000 Customer Perndorfer (NUM)
01
442312
2011 07
DE
EN
71.12 KB
Operating instructions Controlbox Series 4000 / 5000
01
441479
2011 04
EN
1.05 MB
Spare parts list MGS motor adapter with curved-toothed coupling MQ10/MQ20/MQ30/MQ40/MQ50 / MR10/MR20/MR30/MR40/MR50/MR60
Ersatzteilliste MGS-Motoradapter mit Bogenzahnkupplung MQ10/MQ20/MQ30/MQ40/MQ50 / MR10/MR20/MR30/MR40/MR50/MR60
02
440950
2011 02
EN
DE
65.38 KB
Color abbreviations according to VDE and IEC
Farb-Kurzzeichen nach VDE und IEC
Color abbreviations according to VDE and IEC
00
442341
2011 02
EN
DE
ES
44.17 KB
Spare parts list ES3 with connector round flange
Ersatzteilliste ES3 mit Steckverbinder Rundflansch
03
441392
2011 01
EN
DE
88.59 KB
Spare parts list ES4_ES5_ES7 with terminal box brake mounting to gear units P
Ersatzteilliste ES4_ES5_ES7 mit KLK und Bremse Anbau an P-Getriebe
05
440989
2011 01
EN
DE
91.37 KB
Spare parts list ES4_ES5_ES7 with connector flange design
Ersatzteilliste ES4_ES5_ES7 mit Steckverbinder Flanschausführung
05
440990
2011 01
EN
DE
125.98 KB
Ersatzteilliste ES3 mit Steckverbinder Quadratflansch Anbau an P-Getriebe
Spare parts list ES3 with connector square flange mounting to gear units P
04
441396
2011 01
DE
EN
129.12 KB
Spare parts list ES4_ES5_ES7 with terminal box brake flange design
Ersatzteilliste ES4_ES5_ES7 mit KLK und Bremse Flanschausführung
05
440987
2011 01
EN
DE
136.40 KB
Ersatzteilliste ES4_ES5_ES7 mit Steckverbinder und Bremse Anbau an P-Getriebe
Spare parts list ES4_ES5_ES7 with connector brake mounting to gear units P
05
440993
2011 01
DE
EN
88.11 KB
Spare parts list ES4_ES5_ES7 with terminal box mounting to gear units P
Ersatzteilliste ES4_ES5_ES7 mit KLK Anbau an P-Getriebe
05
440988
2011 01
EN
DE
89.24 KB
Ersatzteilliste ES4_ES5_ES7 mit KLK Flanschausführung
Spare parts list ES4_ES5_ES7 with terminal box flange design
05
440986
2011 01
DE
EN
132.41 KB
Ersatzteilliste ES4_ES5_ES7 mit Steckverbinder und Bremse Flanschausführung
Spare parts list ES4_ES5_ES7 with connector brake flange design
05
440991
2011 01
DE
EN
133.18 KB
Spare parts list ES4_ES5_ES7 with connector mounting to gear units P
Ersatzteilliste ES4_ES5_ES7 mit Steckverbinder Anbau an P-Getriebe
05
440992
2011 01
EN
DE
85.37 KB
Ersatzteilliste ES3 mit Steckverbinder und Bremse Quadratflansch Anbau an P-Getriebe
Spare parts list ES3 with connector brake square flange mounting to gear units P
04
441398
2011 01
DE
EN
147.61 KB
Spare parts list ES3 with connector brake round flange
Ersatzteilliste ES3 mit Steckverbinder und Bremse Rundflansch
03
441394
2011 01
EN
DE
96.17 KB
Ersatzteilliste MGS-Motoradapter mit Bogenzahnkupplung + Rücklaufsperre MR30-60
Spare parts list MGS motor adapter with curved-toothed coupling + backstop MR30/MR40/MR50/MR60
02
440952
2011 01
DE
EN
45.94 KB
Ersatzteilliste MGS-Motoradapter mit ROTEX GS Kupplung und Leistungsbremse MQ30/MQ40
MQ40
00
441828
2011 01
DE
EN
90.35 KB
Spare parts list MGS motor adapter with curved-toothed coupling + backstop MR10/MR20
Ersatzteilliste MGS-Motoradapter mit Bogenzahnkupplung + Rücklaufsperre MR10/MR20
02
440951
2011 01
EN
DE
45.11 KB
Ersatzteilliste Asynchronmotor mit Absolutwertencoder Fremdlüftung
Spare parts list Asynchronous motor with absolute encoder forced-air cooling
00
441584
2011 01
DE
EN
64.87 KB
Spare parts list Asynchronous motor with incremental encoder self-cooling
Ersatzteilliste Asynchronmotor mit Inkrementalgeber Eigenlüftung
00
441600
2011 01
EN
DE
63.00 KB
Spare parts list Asynchronous motor with brake incremental encoder forced-air cooling
Ersatzteilliste Asynchronmotor mit Inkrementalgeber Bremse Fremdlüftung
00
441603
2011 01
EN
DE
81.90 KB
Ersatzteilliste Asynchronmotor mit Inkrementalgeber Fremdlüftung
Spare parts list Asynchronous motor with incremental encoder forced-air cooling
00
441601
2011 01
DE
EN
77.54 KB
Spare parts list Asynchronous motor basic design with brake
Ersatzteilliste Asynchronmotor Basisausführung mit Bremse
01
441583
2011 01
EN
DE
61.30 KB
Ersatzteilliste Asynchronmotor mit Inkrementalgeber Bremse Eigenlüftung
Spare parts list Asynchronous motor with brake incremental encoder self-cooling
00
441602
2011 01
DE
EN
63.94 KB
Spare parts list R17-0 with IEC standard motor
Ersatzteilliste R17-0000 mit IEC-Normmotor
01
440930
2011 01
EN
DE
105.00 KB
Ersatzteilliste RD11-0000
Spare parts list RD11-0
01
440923
2011 01
DE
EN
80.07 KB
Spare parts list RD11-1
Ersatzteilliste RD11-1...
01
440926
2011 01
EN
DE
87.83 KB
Ersatzteilliste R17-0000 - R47-0000 mit Systemmotor
Spare parts list R17-0/R27-0/R37-0/R47-0 with system motor
01
440927
2011 01
DE
EN
95.75 KB
Ersatzteilliste R17-1/R27-1/R37-1/R47-1 mit Systemmotor
Spare parts list R17-1/R27-1/R37-1/R47-1 with system motor
01
440928
2011 01
DE
EN
96.33 KB
Spare parts list R17-2/R27-2/R37-2/R47-2 with system motor
Ersatzteilliste R17-2/R27-2/R37-2/R47-2 mit Systemmotor
01
440929
2011 01
EN
DE
115.64 KB
Spare parts list R17-1 with IEC standard motor
Ersatzteilliste R17-1 mit IEC-Normmotor
01
440931
2011 01
EN
DE
98.24 KB
Ersatzteilliste R27-0000 - R67-0000 mit Normmotorkupplung
Spare parts list R27-0/R37-0/R47-0/R57-0/R67-0 with standard motor coupling
01
440932
2011 01
DE
EN
101.02 KB
Spare parts list R27-1/R37-1/R47-1/R57-1/R67-1 with standard motor coupling
Ersatzteilliste R27-1/R37-1/R47-1/R57-1/R67-1 mit Normmotorkupplung
01
440933
2011 01
EN
DE
113.53 KB
Ersatzteilliste R27-2/R37-2/R47-2/R57-2 mit Normmotorkupplung
Spare parts list R27-2/R37-2/R47-2/R57-2 with standard motor coupling
01
440934
2011 01
DE
EN
120.73 KB
ETL Getriebe R76-0 R86-0
01
440935
2011 01
de,en
93.86 KB
Ersatzteilliste R76-1/R86-1 mit Normmotorkupplung
Spare parts list R76-1/R86-1 with standard motor coupling
01
440936
2011 01
DE
EN
90.22 KB
Ersatzteilliste R17-2... mit IEC-Normmotor
Spare parts list R17-2 with IEC standard motor
01
440937
2011 01
DE
EN
117.43 KB
Ersatzteilliste R17/R27/R37/R47/R57/R67/R76/R86 für Verstelleinrichtung
Spare parts list R17/R27/R37/R47/R57/R67/R76/R86 for adjustment device
01
440946
2011 01
DE
EN
67.96 KB
Ersatzteilliste EK5/EK7EK8
Spare parts list EK5/EK7/EK8
01
441702
2011 01
DE
EN
108.28 KB
Spare parts list ED4/ED5/ED7/ED8
Ersatzteilliste ED4/ED5/ED7/ED8
01
441701
2011 01
EN
DE
109.77 KB
Spare parts list ED2 / ED3
Ersatzteilliste ED2 / ED3
01
441700
2011 01
EN
DE
88.70 KB
Ersatzteilliste K713 zum Anbau an PH
Spare parts list K713 for mounting on PH
01
441629
2010 09
DE
EN
87.53 KB
Connection plan asynchronous motor (DESINA)
03
441808
2010 07
EN
169.73 KB
Assembly instructions Changing drive cone R17-R47 with system motor
Montageanleitung Austausch Antriebskegel R17-R47 mit Systemmotor
01
440854
2009 05
EN
DE
76.14 KB
Inizio Avviso di sicurezza per scorte elettrico
Safety instructions for electrical equipment
Sicherheitshinweise für elektrische Betriebsmittel
Instructions de mise en service Instructions de sécurité pour les équipements électriques
00
441598
2009 05
IT
EN
DE
FR
93.30 KB
Fieldbus dumentation CAN-Bus link - POSIDRIVE POSIDYN SV 4.5
0003
441562
2005 10
EN
1.04 MB
Setup FDS-Tool
V 4.6
–
2004 08
EN
4.26 MB
Operating instructions Frequency inverter POSIDRIVE FAS 4000 Posi-Upgrade
0002
441587
2004 02
EN
1.18 MB
Fieldbus Documentation USS link - POSIDRIVE and POSIDYN SV 4.5
0002
441564
2002 10
EN
686.00 KB
Fieldbus Documentation PROFIBUS-DP link - POSIDRIVE and POSIDYN SV 4.5
0002
441535
2002 07
EN
1.21 MB
Posi-Upgrade Frequency inverter POSIDRIVE FAS 4000
0000
441586
2001 07
EN
215.10 KB
Operating instructions FDS-Tool V4
0000
441409
1998 01
EN
27.84 KB
MA Leitungen Energieführungsketten
00
441522
de,en
40.77 KB
MA Getriebe C K S Schmierarmaturen
02
441893
de,en
176.66 KB
FY Lean-Motor
00
443084
en
707.26 KB
ETL Motoradapter MR10 MR60
01
440953
de,en
56.01 KB
Ersatzteilliste ME10 - ME50 Kupplung
Spare Parts List ME10 - ME50 coupling
01
442390
DE
EN
67.64 KB
ETL Motoradapter MR20 MR40
02
440956
de,en
45.19 KB
ETL Motoradapter MR20 MR40
03
440958
de,en
45.50 KB
ETL Motoradapter MR10
02
440959
de,en
46.65 KB
ETL Motoradapter MR50
02
440960
de,en
45.88 KB
ETL Motoradapter MR10
02
440962
de,en
48.82 KB
Installation and Maintenance Videos: Mounting Gearbox to NEMA Motor
–
–
EN
89.77 MB
ETL Motoradapter MR20 MR40
03
440961
de,en
48.11 KB
ETL Antriebswelle AW
02
440966
de,en
49.63 KB
ETL Motoradapter MR50
02
440963
de,en
48.24 KB
AP Motor ES Eurotherm
07
441232
de,en
61.22 KB
AP Motor ED Simovert
12
441711
en
66.17 KB
ETL Motoradapter MR20
01
440964
de,en
58.41 KB
Motor Connection Plan ED_AK or EK_AK to SDS 5007 Sin-Cos
02
442671
EN
53.76 KB
ETL Motoradapter MQ10 MQ30
01
440965
de,en
54.54 KB
ETL Getriebe PH FS402
01
441574
de,en
112.46 KB
ETL Getriebe PH FS612
01
441575
de,en
74.23 KB
ETL Getriebe PH1101F K
01
441628
de,en
60.23 KB
ETL Getriebe P222 P922
02
441766
de,en
69.19 KB
Motor Connection Plan ED_AL or EK_AL on SD6A02
02
442673
EN
52.32 KB
AP Motor IE Steckerkasten
04
441716
en
177.87 KB
AP Motor ED FC Reuter
03
442420
en
139.67 KB
AP Motor ED FE Servostar
04
442189
en
104.32 KB
AP Motor ED FK Heidenhain
07
442186
en
51.14 KB
Installation and Maintenance Videos: Mounting Gearbox to NEMA Motor
VIDEO-Mounting-Gearbox-to-NEMA-Motor
442911
EN
191.00 B