STOBER LeanMotor at SPS IPC Drives
STOBER LeanMotor at SPS IPC Drives.
STOBER is bringing a new drive solution to the market with the LeanMotor, a solution that completely omits any positioning encoder. The motor has the same output while being significantly more compact and energy-efficient than an asynchronous drive and more rugged and cost-efficient than a servo drive.
Drive technology manufacturers have been pushing for ways to operate motors without an encoder for ages. But other approaches to date have had a serious disadvantage: In the range from zero to around 100 revolutions per minutes, the rotor does not provide signals that can be evaluated. The STOBER LeanMotor is different. The position of the rotor can be determined with clarity by evaluating the anisotropy of the rotor. This enables the speed and torque to be set to any value from a standstill to maximum speed with full torque control even without an encoder. This entails a fluctuation in speed of less than 1% of the nominal speed, while the positioning accuracy is ±1°.
The LeanMotor is also turning heads with an efficiency of up to 96%. "Our LeanMotor has smaller everything, except output and energy efficiency!" says Günter Großmann, Product Manager for Motors. Because the motor operates without any encoder at all, only one standard power cable is required, without any additional wires or shielding for the connection to the controller. Compared to a standard asynchronous motor with an incremental encoder, the LeanMotor can regulate more dynamically and efficiently thanks to its greatly reduced flywheel mass. Construction designers can design drives smaller, the machine itself can be dimensioned smaller and this reduces the installation area. For versatile synchronous servo motors, LeanMotor provides an alternative that is approximately 30% more cost-efficient. It is also significantly more durable because it does not need an encoder or a fan installed. As a result, the LeanMotor is well-suited to automation tasks and other application that are exposed to high vibrations and oscillations.
You can begin ordering the new LeanMotor on 2018-01-01!
Captions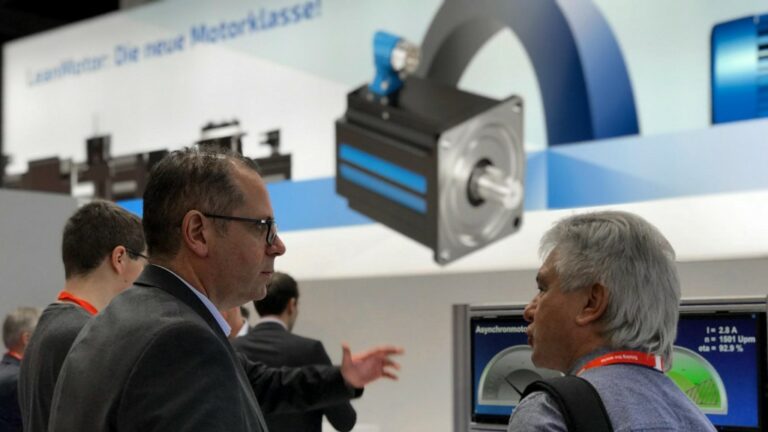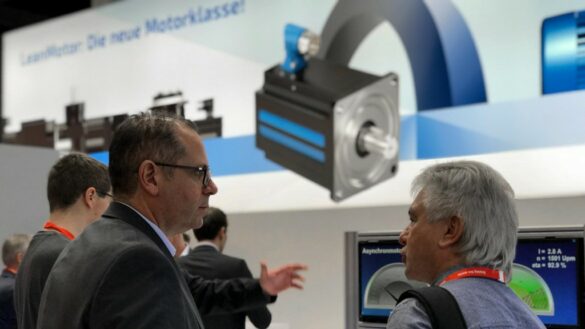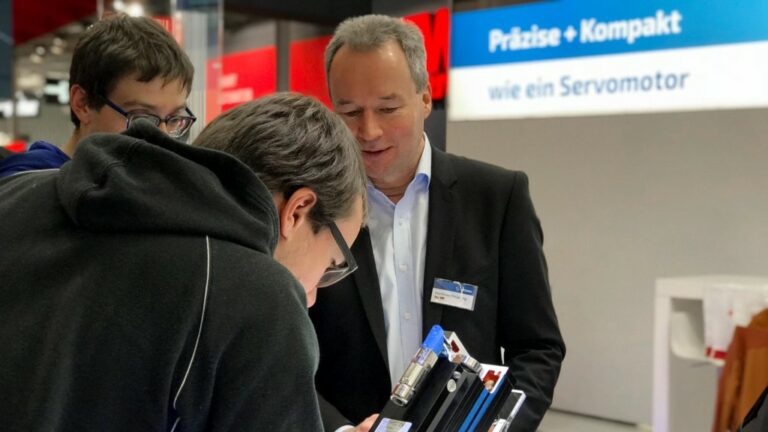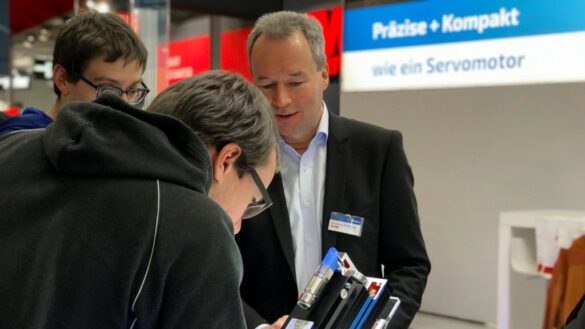 Photo credits: STÖBER Antriebstechnik GmbH + Co. KG
Media contact, editorial / market overviews:
Please note the new persons responsible for PR & media:
STÖBER Antriebstechnik GmbH + Co. KG
Claudia Grotzfeld
Kieselbronner Str. 12
75177 Pforzheim │ Germany
Fon: +49 7231 582-1460
claudia.grotzfeld@stoeber.de
www.stoeber.de
Media:
STÖBER Antriebstechnik GmbH + Co. KG
Solveig Moll
Kieselbronner Str. 12
75177 Pforzheim │ Germany
Fon: +49 7231 582-1183
solveig.moll@stoeber.de
www.stoeber.de
Please send a specimen copy to our agency:
a1kommunikation Schweizer GmbH
Eva Neubert
Project Management│Client Support
Oberdorfstr. 31A
70794 Filderstadt│Germany
Fon: +49 711 945 416-27
eva.neubert@a1kommunikation.de
www.a1kommunikation.de
Contact data for country-specific publication:
Germany:
STÖBER Antriebstechnik GmbH + Co. KG
Kieselbronner Str. 12
75177 Pforzheim
Fon: +49 7231 582-0
sales@stoeber.de
www.stoeber.de
Austria:
STÖBER Antriebstechnik GmbH
Hauptstraße 41a
4663 Laakirchen
Fon: +43 7613 7600-0
sales@stoeber.at
www.stoeber.at