The Bridge to Greater Efficiency
For engineers looking for a more cost-effective and better performing replacement for an AC motor but don't require a high specification Servo Drive, the new Lean Motor from STOBER is the ideal solution.
The Lean Motor is a highly efficient and compact electric drive that is significantly lighter and smaller than an asynchronous drive. With the same output as a more expensive servo drive, this makes the new Lean-Motor a robust and cost effective option for those looking for higher performance at a lower cost.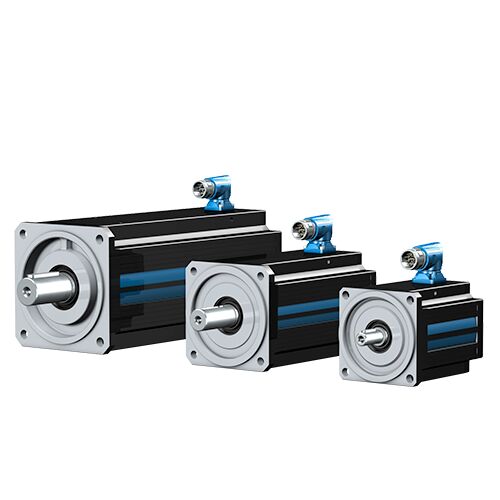 More rugged than a synchronous motor and delivering better performance than an asynchronous motor, it exceeds the IE4 efficiency level in its respective performance group. Its fan-less construction, with integral holding brake, means it is smaller than comparable drives and with a single power connection, very easy to fit.
Dynamic Automation Tasks
What's more, its robust construction means that the Lean Motor can be used for dynamic automation tasks in harsh production environments. It also allows for variable regulation of speed and torque from a standstill to maximum speed with full torque control, without the need for positional sensor elements. And being small and light, engineers can design more compact machines, while users benefit from lower energy consumption and long service life.
Photo credits: STÖBER Antriebstechnik GmbH + Co. KG
Media contact, editorial / market overviews:
Please note the new persons responsible for PR & media:
STÖBER Antriebstechnik GmbH + Co. KG
Claudia Grotzfeld
Kieselbronner Str. 12
75177 Pforzheim │ Germany
Fon: +49 7231 582-1460
claudia.grotzfeld@stoeber.de
www.stoeber.de
Media:
STÖBER Antriebstechnik GmbH + Co. KG
Solveig Moll
Kieselbronner Str. 12
75177 Pforzheim │ Germany
Fon: +49 7231 582-1183
solveig.moll@stoeber.de
www.stoeber.de
Please send a specimen copy to our agency:
a1kommunikation Schweizer GmbH
Eva Neubert
Project Management│Client Support
Oberdorfstr. 31A
70794 Filderstadt│Germany
Fon: +49 711 945 416-27
eva.neubert@a1kommunikation.de
www.a1kommunikation.de
Contact data for country-specific publication:
Germany:
STÖBER Antriebstechnik GmbH + Co. KG
Kieselbronner Str. 12
75177 Pforzheim
Fon: +49 7231 582-0
sales@stoeber.de
www.stoeber.de
Austria:
STÖBER Antriebstechnik GmbH
Hauptstraße 41a
4663 Laakirchen
Fon: +43 7613 7600-0
sales@stoeber.at
www.stoeber.at