STOBER goes PROFIdrive and PROFIsafe
Use STOBER SC6 and SI6 drive controllers conveniently in PROFINET-based applications.
STOBER has enhanced its SC6 and SI6 series drive controllers with additional PROFINET functions. Thanks to the redeveloped SU6 module, the controllers offer an attractive solution for STO and SS1-t via PROFIsafe. In the area of motion control, STOBER now supports a wide range of application classes in accordance with the standardized PROFIdrive device profile. A highlight: The communication interfaces of the drive controllers are now also PROFINET-certified.
Pforzheim, Germany, 2021-25-10 – With the SC6 and SI6 series from STÖBER Antriebstechnik, design engineers always have the right drive controller on hand. The SC6 series features compact stand-alone solutions for up to two drive axes with nominal output currents up to 2 x 19 A. The SI6 is similarly slim, dynamic and suitable for multi-axis drive systems with nominal output currents up to 50 A. The energy supply is provided by central supply modules in the group. To date, these economical and low-footprint drive controllers have primarily been used in EtherCAT-based applications.
New Features
STOBER has now added additional PROFINET functions to the two series. The drive specialist developed the SU6 safety module for functional safety, available as an option for the drive controllers. It offers the user an economically attractive solution for STO and SS1-t safety functions via the PROFIsafe safety protocol. This predestines the drive controllers for use in systems with high demands on safety technology up to SIL 3, PL e, category 4. Design engineers can implement an emergency stop in accordance with EN 13850, for instance – or prevent an unexpected start-up in accordance with EN 14118. The communication interface functions of both controllers are also PROFINET-certified. This certification took place as part of a type-examination by the Institut für Arbeitsschutz (IFA) der Deutschen Gesetzlichen Unfallversicherung (DGUV) (Institute for Occupational Safety and Health of the German Social Accident Insurance).
For implementing complex motion control applications, STOBER now supports drive integration in accordance with PROFIdrive application classes AC1 and AC3 for speed control with set speed value and drive-based positioning. The application class AC4 will follow in the next step for controller-based positioning.
The SC6 and SI6 drive controllers can be combined with all geared motors from STOBER.
It can be a simple helical gear unit, or even a extremely precise high-end planetary geared motor. The user receives all necessary wiring for this, meaning everything comes from a single source. With one contact person. The result is a system that is precisely tailored to their task.
Image captions: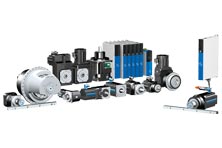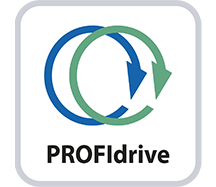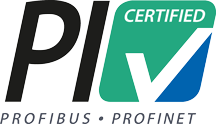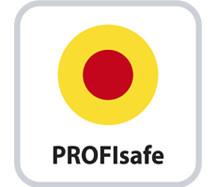 Photo credits: STÖBER Antriebstechnik GmbH + Co. KG
Contact data for country-specific publishing:
Germany:
STÖBER Antriebstechnik GmbH + Co. KG
Kieselbronner Strasse 12
75177 Pforzheim, Germany
Phone: +49 7231 582-0
sales@stoeber.de
www.stoeber.de
Austria:
STÖBER Antriebstechnik GmbH
Hauptstraße 41a
4663 Laakirchen, Austria
Phone: +43 7613 7600-0
sales@stoeber.at
www.stoeber.at
Media contact, editing / market reviews (NEW):
STÖBER Antriebstechnik GmbH + Co. KG
Claudia Grotzfeld
Kieselbronner Str. 12
75177 Pforzheim│Germany
Phone: +49 7231 582-1460
claudia.grotzfeld@stoeber.de
www.stoeber.de
Media:
STÖBER Antriebstechnik GmbH + Co. KG
Solveig Moll
Kieselbronner Str. 12
Fon: +49 7231 582-1183
solveig.moll@stoeber.de
www.stoeber.de
Please send a specimen copy to our agency:
a1kommunikation Schweizer GmbH
Christian Beckenbach-Sülzle
Project Management│Client Support
Oberdorfstr. 31A
70794 Filderstadt│Germany
Fon: +49 711 945 416-40
cbs@a1kommunikation.de
www.a1kommunikation.de