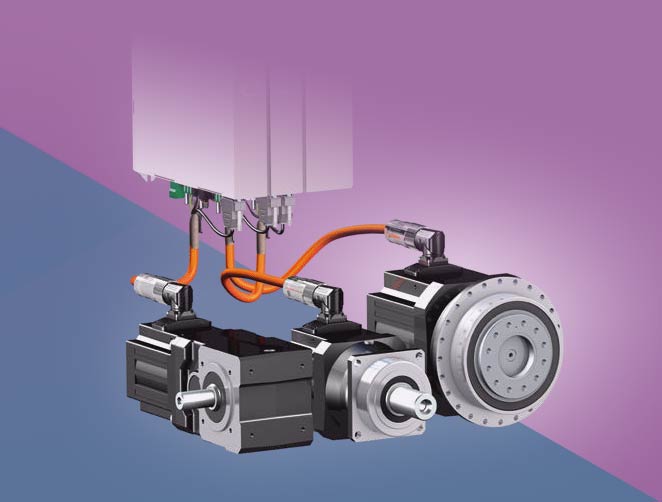 A perfect match.
STOBER geared motors for your system.
More performance for your machine.
Compact design thanks to direct attachment.
High torque. Lower mass inertia. Maximum drive dynamics.
Ready-to-install drive solution from a single source.
Exceptional variety of combinations and options!
STOBER EZ401
STOBER EZ402
STOBER EZ502
STOBER EZ503
STOBER EZ505
STOBER EZ703
STOBER EZ705
The 3-phase synchronous servo motors in our EZ series in the power range from 0.27 kW to 16 kW feature:
Maximum dynamics – for maximum cycle and machine performance.
Precise synchronization.
Very high power density – particularly in comparison with the industry standard.
Plug-compatible and perfect fit.
Be it B&R, Siemens, Kollmorgen, Beckhoff, Bosch Rexroth or Allen-Bradley – we have the perfect match for any controller!
Simple plug-and-play: With a variety of encoders, the geared motors are designed for direct connection to your system.
Compatibility with the cables of your drive controllers thanks to custom pin assignment.
Fast, straightforward commissioning.
Please contact us! We would be happy to give you advice.
Play it safe!
Every geared motor supplied has been tested in conjunction with your drive controller.
Simple integration and perfect interaction have been tried and tested in practice.
Use our services!
Manufacturer-specific parameterization lists.
Detailed commissioning instructions in the STOBER download center.
Our commissioning engineers will be happy to support you!
Contact us: systemsupport@stoeber.de