A successful evolution: From rookie to fierce competitor
A successful evolution: Formula Student Electric: STOBER is one of the main sponsors of Rennschmiede Pforzheim
Lighter, faster, more efficient, more robust – these were the ambitious goals that the Rennschmiede Pforzheim racing team set itself with its new race car for 2022. The team was successful in its bid to compete in the Formula Student Electric (FSE) this year with their race car Amber. They were immediately able to qualify for several races. The students are supported by STOBER. The platinum sponsor provided motors, gear units and drive controllers.
Pforzheim, 2022-08-16 – Every year, the Pforzheim University racing team builds a new race car. With their Sapphire in 2020, the students in Rennschmiede Pforzheim showed for the first time that they not only have gas in their blood, but are also charged up with electricity. A lot of time has gone by since then. "In Amber, the new dynamo, I see an amazing evolution – basically from a rookie to a real race car," said Dr. Florian Dreher, Head of Development and Purchasing of the Motors Division at STOBER enthusiastically.
The drive specialists have been a financial supporter since 2014. In 2020, they ramped up the cooperation. As a platinum sponsor, they now also provide robust technology and a great deal of engineering expertise on adapting the important elements to the requirements of the race.
After all, the elements have developed further in comparison to the predecessor – those of both STOBER and the other contributing sponsors. The drive technology is based on SI6 controllers, which were slightly modified under the guidance of STOBER engineers: only the circuit boards are used. The Rennschmiede adapted the synchronous servo motors and planetary gear units, and optimized individual and attachment parts. STOBER planetary gear units feature noise-optimized helical gearing and high precision. They have been adapted for atypical use in car racing. Under the guidance of the drive specialist, the students also built a new motor.
The Rennschmiede had the chassis produced from 100% carbon fiber, resulting in a significantly lighter race car. It can now accelerate in just 3.4 seconds. Together with Witzenmann GmbH from Pforzheim, another platinum sponsor, a fully integrated water cooling system was also developed to give the race car even more power.
The effort was worth it: the racing team qualified for several races with Amber right away. They include Formula Student Switzerland, the East International Competition in Hungary and the race on Hockenheimring Baden-Württemberg in August. Of course, the students are particularly excited about the Hockenheimring race, as it is basically a home game.
A successful evolution: – Captions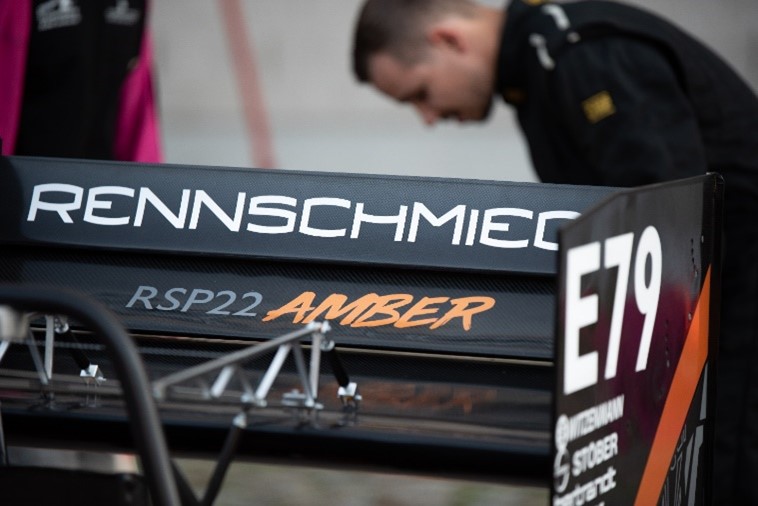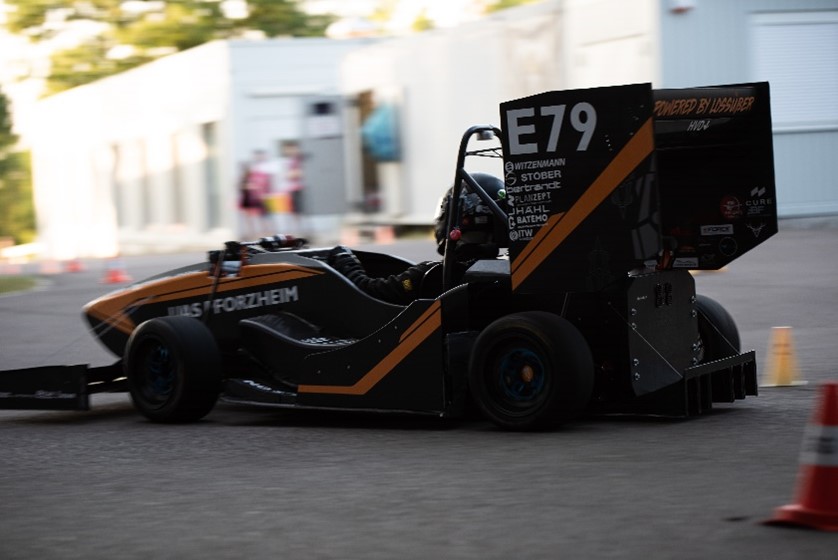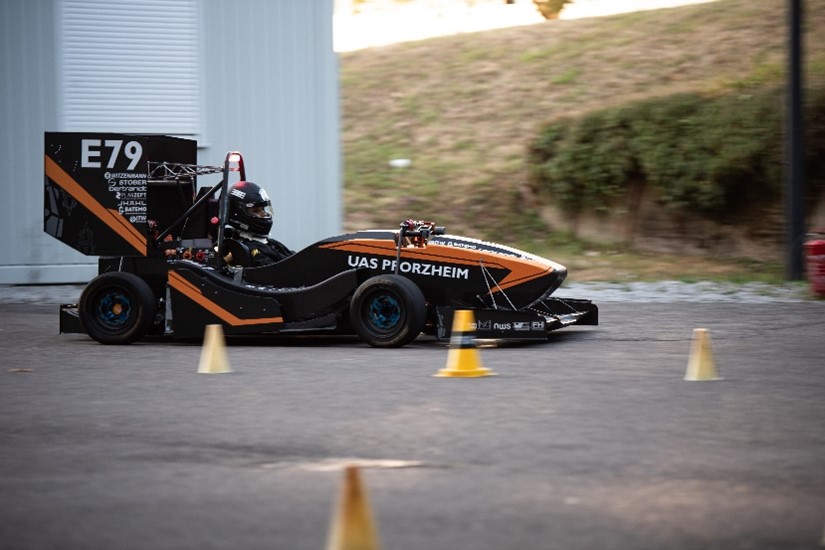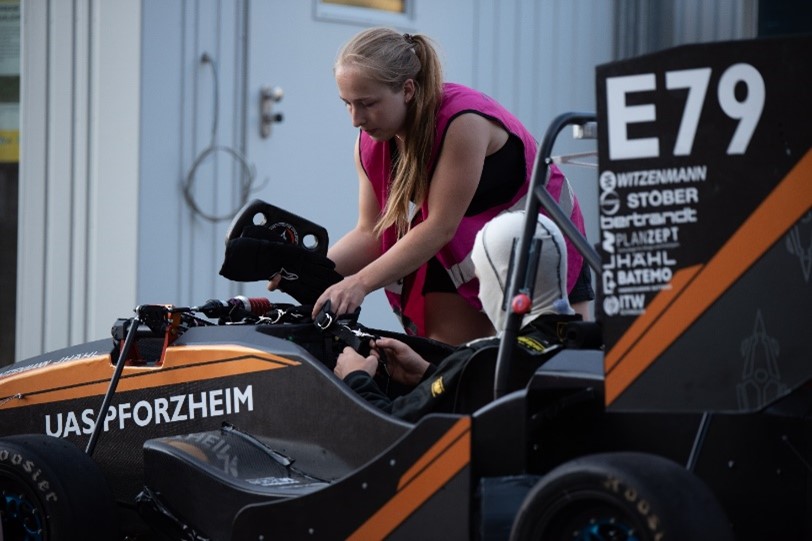 Please note the new persons responsible for PR & media:
Media contact, editorial / market overviews (NEW):
Claudia Grotzfeld
Kieselbronner Str. 12
75177 Pforzheim │ Germany
Fon: +49 7231 582-1460
claudia.grotzfeld@stoeber.de
www.stoeber.de
Media:
Solveig Moll
Kieselbronner Str. 12
75177 Pforzheim │ Deutschland
Fon: +49 7231 582-1183
solveig.moll@stoeber.de
www.stoeber.de
Please send a specimen copy to our agency:
a1kommunikation Schweizer GmbH
Eva Neubert
Projektmanagement│Kundenbetreuung
Oberdorfstr. 31A
70794 Filderstadt│Germany
Fon: +49 711 945 416-27
cbs@a1kommunikation.de
www.a1kommunikation.de
Picture credits: Rennschmiede Pforzheim