Certified Commitment
SWP Delivers Climate-Neutral Eco-Gas to STOBER.
STÖBER Antriebstechnik GmbH + Co. KG takes on a leading role in the CO2-neutral use of eco-gas. Certified Commitment – The company has a balanced carbon footprint thanks to the supply from SWP.
In addition to green electricity, STOBER has also been using climate-neutral eco-gas from SWP as the energy resource in its regional operational facilities since the beginning of this year. The globally active company, headquartered in Pforzheim, was recently awarded an eco-gas certificate for this measure.
STOBER's CEO Patrick Stöber was visibly proud when he spoke about the fundamental decision to use eco-gas as a form of energy. "Our company stands for high quality in all areas. We place the greatest importance on outstanding products, satisfied employees and energy use that conserves resources as much as possible." Stöber asserts that this award as well as the others that the company has received in recent years are not just public advertising for the company, however. "They also lead to greater motivation among the staff because the employees each have reason to be proud of their company."
This special certificate was presented by the CEO of Stadtwerke Pforzheim, Herbert Marquard, himself "as a matter of course." Marquard emphasized, "We are happy that STOBER is the first company in our region to receive this certificate for its commitment. We are also very proud to have such a loyal customer and reliable partner at our side."
How is the certification carried out?
Climate-neutral eco-gas – how does that work? In collaboration with sustainability agency KlimaInvest Green Concepts from Hamburg, CO2 emissions produced by heating systems and production processes during natural gas production are calculated. These CO2 emissions are effectively offset for the environment by investing in certified climate protection projects. As a result, the eco-gas used is 100% climate-neutral.
How is CO2 neutralization guaranteed? By purchasing climate-neutral eco-gas, the purchaser makes a contribution to climate protection. This supports climate protection projects that satisfy the highest international standards. Compliance with these standards and logging of CO2 emissions from the supplied quantities of eco-gas are annually checked and certified by climate protection partner KlimaInvest Green Concepts and additional, independent testers such as TÜV Nord.
Which quality criteria satisfy the supported climate protection projects? Sustainability agency KlimaInvest Green Concepts collaborates with independent testing organizations such as TÜV to check and certify that the supported projects are sustainable and ecologically sensible. The projects correspond to one of the world's most demanding standards, the Verified Carbon Standard (www.v-c-s.org), which follows the criteria catalog of the UNFCCC (United Nations Framework Convention on Climate Change). Furthermore, this project standard guarantees that no climate protection projects are supported that were implemented without certified contribution to climate protection. This additional requirement is documented and certified for every climate protection project that KlimaInvest supports.
Caption: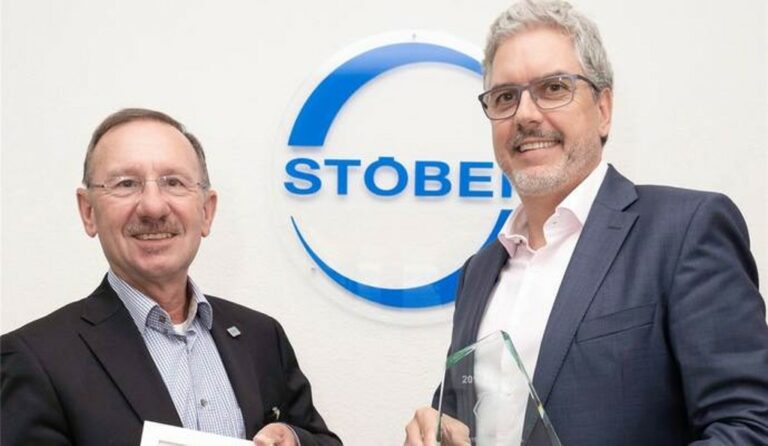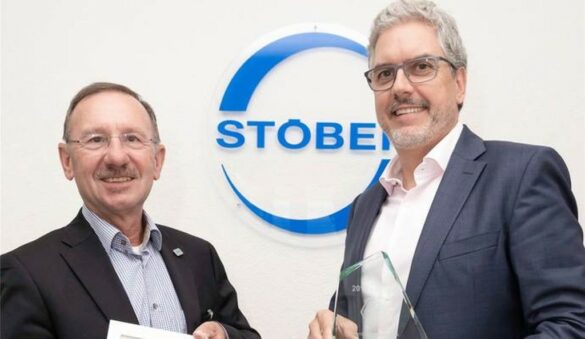 Photo credits: Picture / Source: PZ NEWS 12.07.19
Media contact, editorial / market overviews:
Please note the new persons responsible for PR & media:
STÖBER Antriebstechnik GmbH + Co. KG
Claudia Grotzfeld
Kieselbronner Str. 12
75177 Pforzheim │ Germany
Fon: +49 7231 582-1460
claudia.grotzfeld@stoeber.de
www.stoeber.de
Media:
STÖBER Antriebstechnik GmbH + Co. KG
Solveig Moll
Kieselbronner Str. 12
75177 Pforzheim │ Germany
Fon: +49 7231 582-1183
solveig.moll@stoeber.de
www.stoeber.de
Please send a specimen copy to our agency:
a1kommunikation Schweizer GmbH
Eva Neubert
Project Management│Client Support
Oberdorfstr. 31A
70794 Filderstadt│Germany
Fon: +49 711 945 416-27
eva.neubert@a1kommunikation.de
www.a1kommunikation.de
Contact data for country-specific publication:
Germany:
STÖBER Antriebstechnik GmbH + Co. KG
Kieselbronner Str. 12
75177 Pforzheim
Fon: +49 7231 582-0
sales@stoeber.de
www.stoeber.de
Austria:
STÖBER Antriebstechnik GmbH
Hauptstraße 41a
4663 Laakirchen
Fon: +43 7613 7600-0
sales@stoeber.at
www.stoeber.at