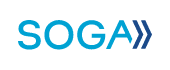 STOBER PUTS THINGS IN MOTION
SOGA Gallenbach GmbH in Pforzheim, Germany, designs and develops special machines. One special machine is a multiple screwing unit that joins profile rails in reliable process operation for ROMA, one of the leading manufacturers of sun protection systems. SOGA develops technical services and integrated system solutions for medical technology. The company is an established partner in the creation of medical technology system solutions.
"Over the past 15 years, we have developed more than 50 screwing units with torques from 0.4 to 200 newton meters," says Fabian Gallenbach, Managing Director of SOGA Gallenbach GmbH. "As a result, we made it possible for our customers to mount screws without needing the worker to manually tighten or perform rework." ROMA wanted a solution that also predrilled the profile rails to be processed, in lengths from 710 to 5710 millimeters.
The drive technology needed for the axes of the heads comes from STOBER: planetary gear units, synchronous servo motors, rack and pinion drives as well as the associated drive controllers. The extremely compact and dynamic encoderless Lean motor is also used.
Everything from a single source.
Close coordination on ideas and solutions.
Support for mechanical design and dimensions.
The screw depth and tightening torque are monitored reliably.
Reference Soga: Two drawers for inserting the profile rails move via two Y-axes in automatic mode, each with a PE series planetary gear unit featuring a belt and spindle drive and an EZ series synchronous servo motor.
Reference Soga: The system feeds the screws automatically and screws them in pneumatically. For this purpose, the unit is equipped with five mounting heads that move independently of each other in the X direction on a gear rack by means of ZVPE series rack and pinion drives in combination with STOBER EZ motors.
Each head is equipped with a Z-axis and a drilling axis, supported by EZ motors with spindle drive. To make sure that the five heads do not collide with each other on the gear rack, STOBER engineers implemented threefold collision protection.
Reference Soga: The most compact motor possible with a low dead weight was to be installed for the drilling spindle. With the STOBER Lean motor, the mass of the five axes to be moved can be kept low and thus rapid positioning can be achieved. Each head has three motors placed as close together as possible.
Reference Soga: STOBER combined the motors with nine double-axis controllers from the SI6 series. This highly dynamic solution also works reliably for challenging movements, running in the background. By stringing together several controllers, the number of axes to be controlled can be scaled as needed. STO (Safe Torque Off) and SS1 (Safe Stop 1) safety functions are integrated, certified in accordance with EN 13849-1 (PL e, Cat. 4). Communication takes place via the PROFINET® fieldbus system.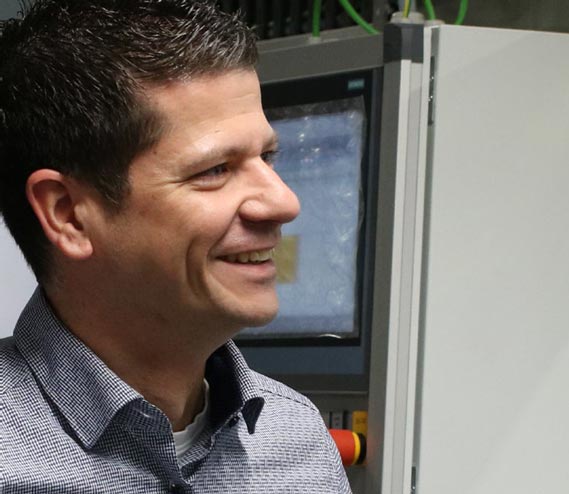 "We developed the idea that the motor would form one unit for the X-axis with the gear unit and helical gear together in project conversations."
Fabian Gallenbach, Managing Director, SOGA Gallenbach GmbH
This might also interest you