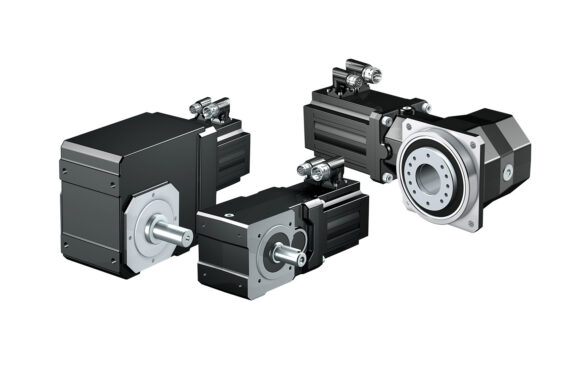 Designed to be absolutely practical: Helical bevel servo geared motors.
In this series, helical bevel gear units and synchronous servo motors form a compact unit featuring very convenient installation dimensions and a high power density.
The result is an extremely wide range of efficient design options for the packaging and machine tool industries as well as for automation and robotics. STOBER is an experienced manufacturer for helical bevel servo geared motors and supplies a large number of customers from different industries.
For us, TEAMWORK is a huge priority.
"At WINDMÖLLER & HÖLSCHER, collaborative partnership and trust are huge priorities. With STOBER, we have a strategic partner who also lives these by principles."

– Christian Klein, Strategic Purchasing, WINDMÖLLER & HÖLSCHER KG
Do you need operating and assembly instructions, replacement part lists for helical bevel servo geared motors or notes on technical features of our products?
Thanks to the STOBER Product ID, you can get the information you need quickly and easily from your manufacturer.
This might also interest you