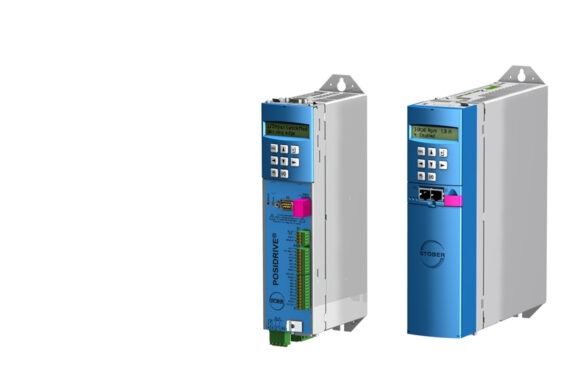 Rigorously practical: Servo inverters and frequency inverters.
Our classics!
POSIDYN® SDS 5000 – the particularly powerful servo inverter with extensive features and an excellent price-performance ratio.
The alternative – the POSIDRIVE® FDS 5000 frequency inverter, with a lot of potential for feed and positioning drives.
STOBER as a development partner.
"We are very satisfied with the result and we will keep relying on the professional support STOBER provides. Partnerships like ours with STOBER are a particular advantage for us in custom mechanical engineering because this frequently requires very specific solutions."
– Johannes Stocker, Electrical Systems Designer, e & v Systeme GmbH
Do you need operating and assembly instructions, replacement part lists or notes on technical features of our products?
Thanks to the STOBER Product ID, you can get the information you need quickly and easily.
This might also interest you